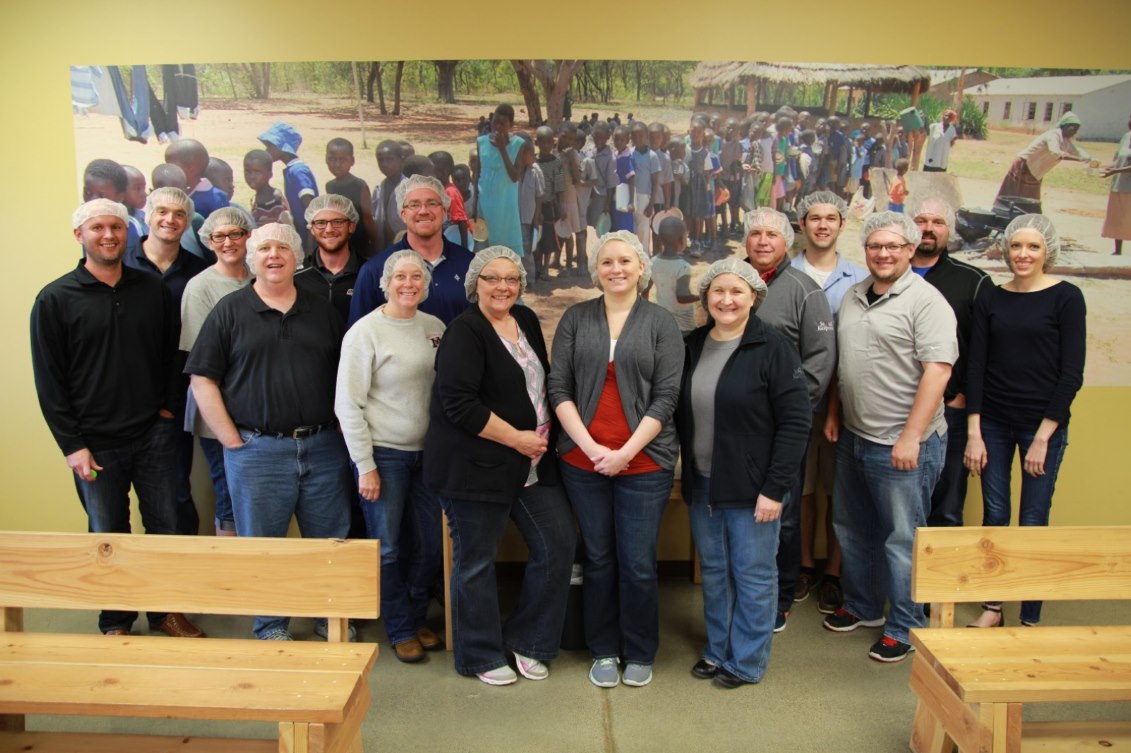 SeQuel employees helped package nearly 13,000 dry meals for a worldwide food-distribution charity this month to feed hungry children in Haiti.
"That's enough to feed 36 kids for an entire year," said Dawn Espindola, team leader at Feed My Starving Children. "For all the way through July 2016, 36 kids are going to have a nice, hot meal—and nutritious."
Feed My Starving Children, a Coon Rapids, Minn.-based nonprofit, has since 1987 provided nutritionally complete meals for starving, malnourished and hungry people in developing countries, where one in six children is underweight, according to the Food and Agriculture Organization of the United Nations. Each meal costs 22 cents to produce, and meals are funded and assembled by donor volunteers in the United States.
Last year, nearly 900,000 volunteers helped Feed My Starving Children package nearly 230 million meals for kids around the world. The organization's 2015 goal is 270 million meals.
"Our numbers go down over the summer significantly," Espindola said, "but hunger doesn't stop."
SeQuel employees formed an assembly line alongside other volunteers at the meal-packing plant in Chanhassen, Minn. Volunteers filled the dry meal bags with rice, vitamins, vegetables, and soy protein. They then weighed and sealed each bag, packaged them in boxes, and prepared the boxes for shipment to Haiti.
"It was truly a blessing knowing how many kids we were able to help feed in those few hours," said SeQuel's VP of Purchasing, Paula Phipps. "I loved the SeQuel team bonding and the fun competition to fill more bags and boxes than the other groups."
As part of SeQuel's new company-wide philanthropy initiative, when employees donate to charitable causes, the company will match their contributions.
"Working for a company that is focused on charitable giving is a breath of fresh air," said SeQuel's Director of Data & Analytics, James Fussy. "It helps to put life in perspective. Giving is contagious and promotes cooperation. Not to sound selfish, but it improves my sense of wellbeing by boosting my self-esteem and helping me grow as a person. I am truly blessed to be part of SeQuel."
Want to volunteer with Feed My Starving Children?